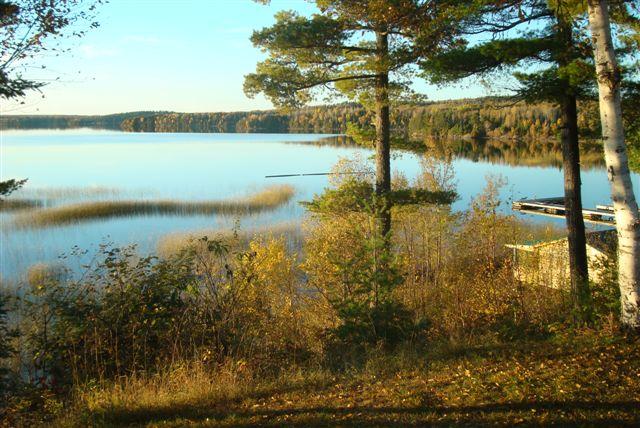 It looks like another reasonably nice day ahead after the thick fog burns off.  Temperatures remain above freezing during the day.  No snow in the forcast for 3 days.  I, however have six days of outside work to get done.  If all goes well I can get back to the inside work on the "guide shack" project.
Growing up at Wine Lake, the Guide Shack was the last place dad would rent out if the rest of camp was full and I am going to do the same thing.  Out there it was an 8x10space with 9 foot walls and a triple bunk bed on the end.  You could actually put wood in the stove without getting out of bed!  That little shack became my first cabin, it was a place for me to stay up as long as I wanted and read on those long summer nights.  ( I had a nice collection of Zane Grey novels.)  The new Guide Shack is turning out to be a nice little cabin, 20×20 having all the amenities I didn't have as a young boy.  This is a fun/build project and another good addition to Sleepy Dog Cabins.
Margaret was here this weekend helping me close up some cabins and putting away things that would have disappeared under the blanket of snow of the coming winter.  She is becoming the driving force behind me and loving the place as much as I do.  Her energy level alone makes me tired!  The wood pile needs replenishing.  Quill's dog house is tucked into the veranda for the season. (He  has become a great camp dog.)  One more good wind and all the needles and leaves will be on the ground.  Most of the birds have gone south, one old loon is hanging around probably waiting for a north wind to push him to the Gulf of Mexico.  The whitefish are "running" and in the calm evenings they can be seen surfacing close to shore.  Mom's Whitefish chowder recipe would be good for lunch…..